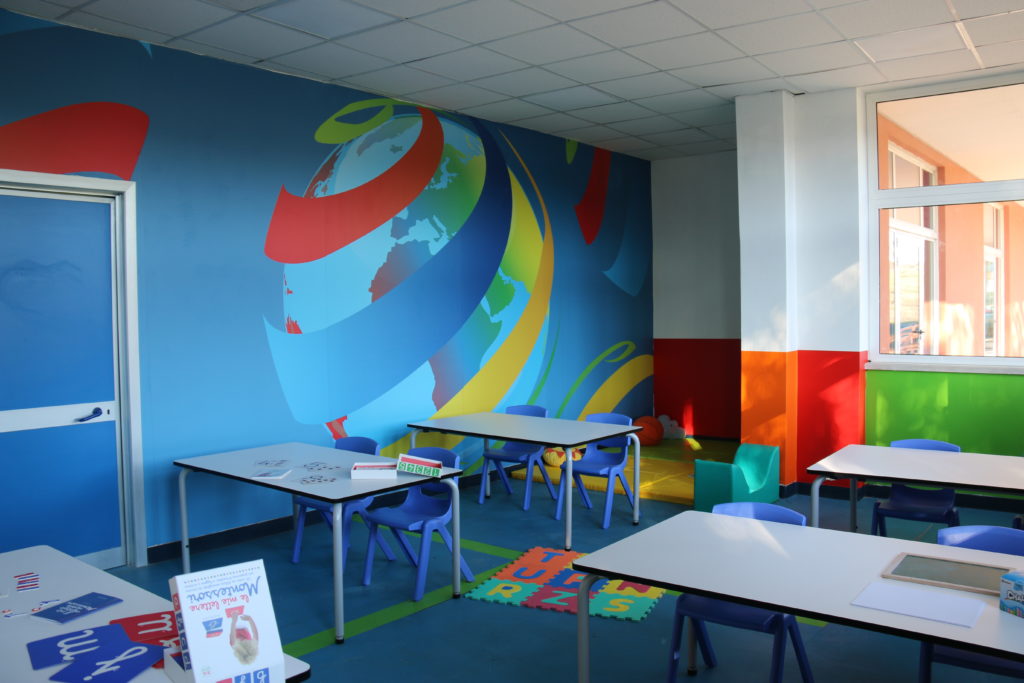 Our School offers a secular and independent education, centered on the development of the person and his socio-emotional skills ("Life Skills education in schools" – WHO 1993) through the promotion of an international culturethat can allow the student to look out to the world of tomorrow in the best conditions ("Early childhood education and care" – EUROPEAN COMMISSION, 2014) to become a citizen of the world and an individual without mental, social and emotional barriers.
The educational model uses a double curriculum "Italian – Anglo-Saxon" to offer a wide range of opportunities and greater freedom in the construction of their school path.

The objectives are in line with the Italian ministerial guidelines, enriched by indications deriving from the Anglo-Saxon learning system and by numerous interdisciplinary projects with a strong international scope.

Our methodology provides for the application of the
psycho-educational intervention model
conceived and implemented, for over 15 years, by Dr. Perla Boccaccini (
www.perlaboccaccini.it
) director of the Center.
The bilingualism project is realized through the introduction of the English language from the first years of life, in harmony with the guidelines established by the EUROPEAN COMMISSION (Language learning at the pre-primary school, Brussels 2011).
Early language learning (Early Language Learning) offers many benefits that we strive to achieve through our psycho educational methodology, such as opening children's minds to multilingualism and different cultures, supporting individual and social development and increasing the ability to empathize with others. This choice also offers us the opportunity to support one of our Values: "promote the multiculturalism ". In fact, the knowledge of the English language represents today one of the tools to become citizens of the world, opportunities that we want to offer to all our children.
Our international class represents a new class configuration where not teaching English, but teaching "in" English (Tony Jewels 2012), where the child is the protagonist, the teacher is a facilitator and the key to learning is the process . This experience, in line with what was established by EUROPEAN LINES (School development and excellent teaching for a great start in life, Brussels 2017) allows us to create innovative pre-primary and primary school classes, in which to implement the Anglo-Saxon-Italian double curriculum.

The linguistic skills developed are certified through
TRINITY COLLEGE exams.
TRINITY COLLEGE is a British ESAMINATION BOARD, sponsored by His Royal Highness the Duke of Kent. Trinity is an active Charity for more than 130 years, operating in 60 countries in the world. The Trinity exams are equivalent to the levels of the (CEFR) Common European Framework of Reference for Languages.
Trinity is included in the list of certification bodies of the M.I.U.R. The advantage, therefore, of the Trinity exams is that of measuring, in a standardized and certified way, the progress made by the students. Through its own exams, Trinity aims to assess directly the communication skills  that are reflected in the real use of the language, this attention to the promotion and development of linguistic-communication skills has led us to integrate the Trinity project with our educational project focused on the promotion of basic skills (Life Skills – WHO, 1993) . In addition, Trinity is the only certification body to have devised a path for very young children who are beginning to learn English and are not yet ready for or interested in an individual exam. The Trinity Stars Awards have been designed to encourage the teaching and learning of English language skills from an early age,
through music, poetry, theatrical strategies, mime, games and storytelling. The children, inserted in this path , can take part in a group performance and be evaluated by a Trinity expert, who will issue them a certificate and a medal. The goals  we aim to achieve are:
Promote communication skills (Life Skills)
Encourage learning
Increase self-esteem and motivation
Group performance (storytelling, theater, music)