SUMMER SOCIAL SKILLS

A life-changing summer camp for young people – Ages 2/10 years
Our center is focused on the promotion of Bio-Psycho-Social wellbeing, based on a scientific research in the evolutionary field and oriented to the adoption of themes, strategies and innovations, which can contribute to the change of lifestyle.
The promotion of wellbeing in our school is achieved through the application of the Life Skills Education model, which allows the creation of a learning context specialized in identifying, enhancing and stimulating the development of social skills or competences.
In the Summer Camp we will enhance the Social Skills of all participants, with an innovative program, designed by our team of psychologists, able to increase self-confidence, communication strategies and social skills.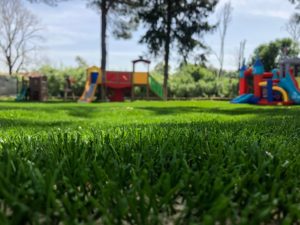 A playful-educational experience in which to test one's social skills in a dynamic and relaxing environment.
Role play, games, activities, music, and discussion skills will allow children to become socially competent, learning new strategies and learning to reflect on their actions and reactions.
Targeted assessments prepared by psychologists, will assess the needs and characteristics of our participants, helping them to develop no-cognitive skills, through targeted and age-adjusted experiences, while also offering a useful report to continue the journey home.
The presence of highly qualified and experienced staff in the promotion of psycho-linguistic processes will allow all participants of our Summer Camp to experience English Immersion through the learning by doing methodology.
The Summer Center will be active from 10 June to 6 September 2019 from Monday to Friday, from 7.30 am to 7.00 pm and will represent an experience of education, learning, fun and relaxation.
Camp registration by May 31st – 10% discount Family Welcome.
DAILY SCHEDULE
07.30-08.30 Welcome
8.30am-9.00am Motor Skill Activity
09.00 – 09.30 Breakfast
09.30-10.00 English time
10.00-11.00 Playgroups, Creative Playing Movement, Role Play, Emotional Discussion and much more
11.00-12.00 Social skill games
12.00-13.00 Lunch
13.00-15.00 Sleep or creative lessons
15.00-16.00 Emotional reading
16.00 Snack
16.30-17.00 Drama lesson, cooking lesson, Olympic games and much more
17.00-18.00 Social Skills Games
18.00-19.00 Goodbye